As I sat outside this evening in my tank top soaking up every last slanted ray of sunshine and morsel of Vitamin D before the sun went down, I realized that Labor Day is next weekend... for real?! Yes! The school zone lights are officially flashing, Pumpking Ale is stocked on the shelves and there is a morning chill in the air. So... in my effort to look on the bright side of things rather than whine and moan, I can say one thing I am certainly looking forward to is FALL FASHION! There are a lot of things I love about the changing seasons in CLE but my most favorite, fashionable, cozy, comfortable, colorful and my style of clothing is FALL! Yay. So here are some of my fave fall looks I found on Pinterest inspiring my wardrobe this upcoming season and where I'd love to wear them in CLE! What are your fave fall looks you MUST have?
Where to Wear in CLE: Shopping on Coventry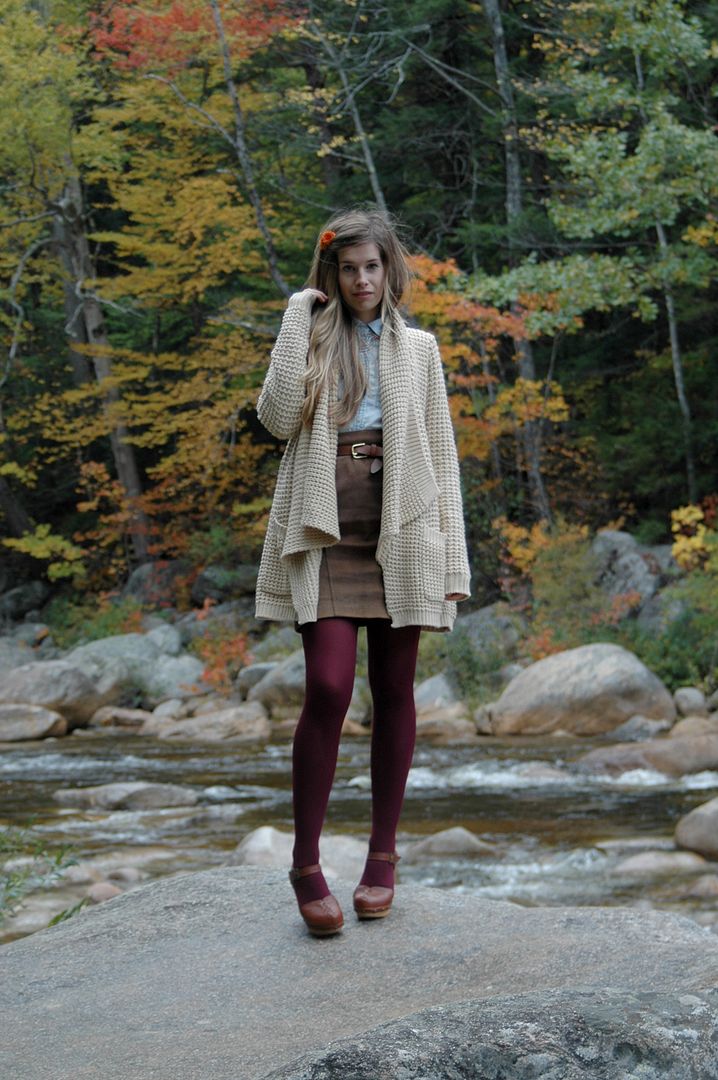 Oversize sweater + high-waisted camel skirt + plum tights + platforms
Pinned via Kiva Mitchell: Original source
Grown Up Prepster
Where to Wear in CLE: Dinner at Burntwood Tavern

Boyfriend sweater + plaid shirt + oversized jewelry + structured leather bag

Where to Wear in CLE: Downtown CLE Meeting
Oversized shawl collar + tie sweater jacket + camel, cream & gold
Pinned via Nubian Esquire: Original source
Down to Earth Girl
Where to Wear in CLE: Date night at Cedar Lee Theatre
Cable cardigan + delicate dress + medallion necklace
Pinned via Fayth Goddard: Original source
Delicately Kick Ass
Where to

Wear in CLE: an office with some sass
Ruffle front blouse + pencil skirt + killer boots
Pinned via Lisa: Original source
Color blocked blouse + Mustard + Patterned Pants
Pinned via Notso Gentle: Original source






After Work Friday Cocktails
Skinnys + stilettos + khaki trench + shades
Pinned via Alona Freeman:
Original source
Boho Barista
Wedge lace up booties +
wool sweater jacket + infinity scarf + top bun
Original source


Where will you be wearing your fall looks, CLE?