Woooweee. Another challenging week but thankfully made up for it this weekend!! I finally started feeling better from the flu bug on Thursday. Woke up at 5:30am rearing to get in the office. Stopped to get a ton of Halloween candy for all my co-workers. Then pulled into the parking lot at 7:45am and realized I left my laptop AT HOME. Had a presentation at 9am, no laptop annnnd spilled an entire cup of coffee on my cute skirt (yes, I should probably invest in a sippy cup at this point.) Seriously, isn't that THE WORST? That kind of start to the morning really sucks rocks, for serial.
Plank Road Tavern
in Lakewood. Kay is definitely the "cool as a cucumber" friend that helps mellow me out whenever I get heated. Woooosah!! :)
Circa New Years Eve of 2008
After having some good laughs about the level of ridiculousness I was experiencing lately, I said to Kay, "man, I really hope my luck begins to turn around soon!" He stopped me with the most glorious response that really hit home for me. "Jess, this has NOTHING to do with luck.... it's just another hurdle in life. You either got it, or you don't. And believe me...YOU GOT THIS."
A light bulb went off! Ah-ha! Yes, I've been experiencing some craptastic days lately, can I handle it? You bet! Is it helping me build up my "patient" and "mature" muscles? Absolutely!!! Luckily, I have awesome friends who know me so well--and have no problem checking my ass when I start to get down.

Kay and I at Plank Road Tavern. Check!




So needless to say, I was pretty jazzed for Friday to roll around. On top of it, I was geared up to take on the Horseshoe Casino for the FIRST time for my friend Brett's birthday.



Horseshoe Casino Cleveland
Source

I will be honest, I knew NOTHING, literally nothing about how to gamble--even the slots. Pahaha. So I was ecstaaaatic when I sat down at the first slot machine and... BOOM! I won $100. Beginner's "luck" or not, I was clearly verrrrry excited:




Cheese McGee!


So, with my fresh hundy in my wallet. I headed to buy a round of celebratory drinks for the crew. It so much fun, and I definitely could understand why people develop gambling addictions...yikes. Gratefully, I called it quits and hung out and took in some amazing people watching and enjoyed the moment.
Danny, G, Ryan and Julie
As we were getting ready to wind down the fun-filled night, I then discovered, my wallet (with that crispy $100) was GONE. Boom! Seriously Lady Luck?
Boooooo! You tease!
Have you ever lost your wallet before? I hadn't, and let me tell ya, it's a pain in the arse! But yet again, Kay's infamous words rung true...it has NOTHING to do with luck! It's just another life hurdle :)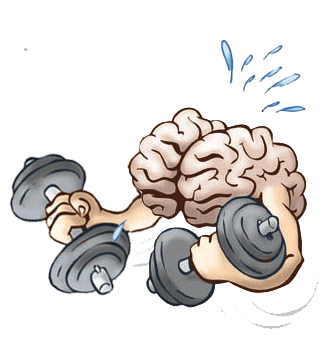 Building up that mental muscle!!
Saturday morning rolled around, and I was ready to tackle the "reissue my credit card, call the Casino security (again), figure out all the crap I once had in my wallet" task. But you know what? IT'S ALL GOING TO WORK OUT! Here are all the positives I learned from the experience:
Block your card immediately! Good piece of advice I was told. And I was actually able to get a semi-decent night sleep. Rather than worrying, chalk it up as a loss, and get a new card. Better to be safe, than sorry!

If you never had it, you never lost it! I put in $5.00 at the slots and won $100.00--at least we got a free round of drinks from it.

PNC has GREAT customer service, upgraded my account for me, and even called my local branch to aid in the effort.

This is just another reason that I totally NEED to get a passport!!! Motivation to get my travel abroad plans in order? I think so! :)

People at the bank have experienced this scenario way more often than I expected! And the really sweet bank teller even gave me a sucker to make my day better (you're NEVER too old for a free sucker)

I never liked my new ID picture anyways.

Don't keep your Social Security Card in your wallet. I don't know why, but I used to do this. I actually just took it out a few weeks ago before going on a trip. Thankfully, this was the one form of identity that semi-proved I still exist in society.

Speaking of identity--I get to be whoever I want for the next 5-7 days since no one can really "prove" who I am. I was thinking something more exotic. Suggested fake names I've received for consideration: Francesca Borgese. Cybil Shepherd. Sassafrass. Isabella. Natalia.Nancy Botwin. annnd Princess Consuela Bananahammock.

Buy a new wallet that makes you feel happy every time you look at it.
Who needs money, or an identity when you have such an adorably cute wallet, right guys?
10. There's still HOPE they will find it. Now THAT would be some luck! :)
After the morning project. The day brightened up and so did the skies! Was that some perfect football weather yesterday? LOVE it! We headed over to Brett's birthday bash that we've been anticipating since the summer. It did NOT disappoint!
A stone oven pizza maker, cranking out pizzas all night (including a bacon nutella pizza--be still my heart!)
3 different bonfires going! Mmm fall fires!
Birthday cakes and singing!
Happy Birthday, Brett! Go Bucks!
They even had a huge screen projecter in the backyard to broadcast the game for all to enjoy. There was also a full supply of Brett's favorite fall drink: Captain Patterson! Fresh apple cider from
Patterson's Farm
served hot with spiced rum. Deeelish!
Hahaha! Love it!
Just when I thought the night couldn't get any more fabulous, my lovely thoughtful friend Julie showed up with a little white box for me. She was with me the night before during "Walletgate" and said, "Here's a little something for you, I thought you needed it more than I did"
Yes, a 4 leaf clover...IN REAL LIFE!
I obviously, instantly, burst into happy tears. Did I mention how awesome my friends are? So whether Lady Luck is real or not...whether she shows up at my doorstep, in my wallet, or totally wants to play hard to get. I know one thing is for sure: