Today was just an all around epic fail. I could complain and moan, but I'm sure you can already relate. And besides, it's way more fun to tell a story of a crappy day with a good sense of humor. So in light of an epic fail of a day, I always like to visit my beloved sites such as
epicfail.net
,
fmylife.com
.
awkwardfamilyphotos.com
and the hilarious boards I find on
pinterest.com
. Ridiculous stupid popcorn for your brain humor always is the BEST pick me up for a fail of day!
Let me share my story in case you had a super craptastic day like this too :)
The day started like this:

So then I got up and got dressed:
Then I went to go put on my socks and shoes annnnd had no clean socks so I thought:
That would explain EVERYTHING!
Source
So after stumbling out the door, this happened:
I felt completely unprepared for the crazy weather today kind of like this:
Thanks for the heads up, Miss Meteorologist
Source
So my commute to work felt like this:

By the time I made it to the office I was like, look yall:

Technology was not working with me, probably would have been more constructive to use my computer like this:

There we go, washed the bugs right outta there
Source



I definitely called to mind one of my favorite scenes from the movie Office Space:




Yeah, we've all been there
Source



I kept trying to look at problems differently but:
Shit, squinting gives me a headache
I totally had one of these awkward cries on my drive home: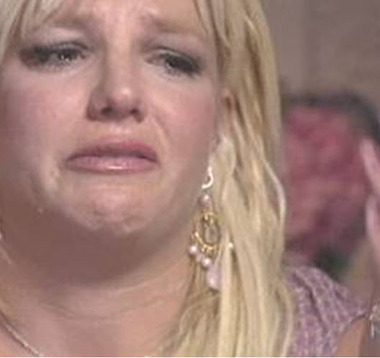 Let the crazy out, Brit
Source
By the time I got home, I felt a lot better and got comfortable:
Luckily, the day is almost over. What will tomorrow bring?
Source
I will take it, Sir. Please bring back my sunshine!
Source
Tomorrow is a new day, kids! Feel better already, huh? Hope so! Hope this epic fail of a day was a good pick-me-up for you too!